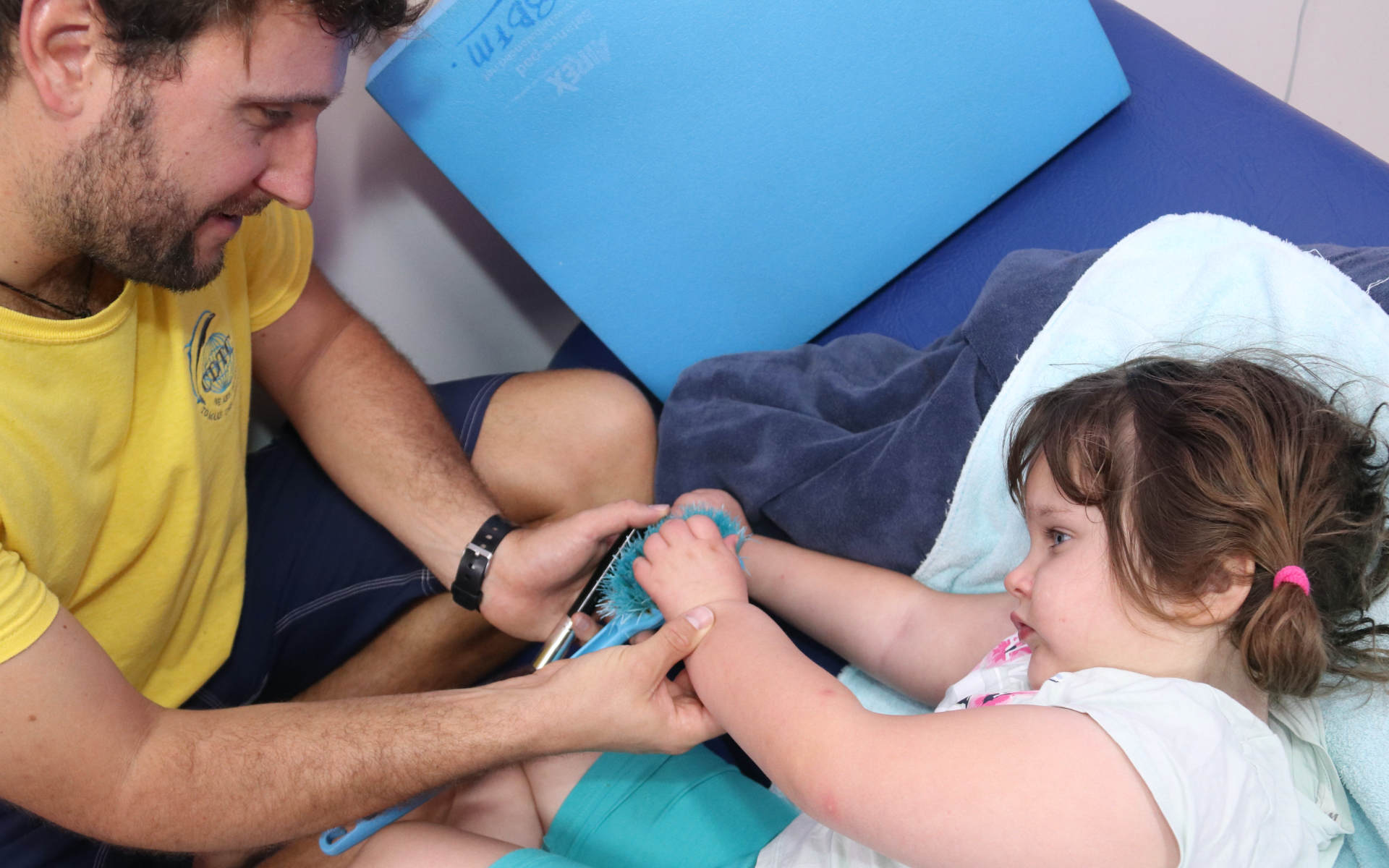 Information for families and patients:
How we support you
Always by your side
The intensive dolphin-assisted therapy program, for many families, can mean the eagerly awaited progress in rehabilitating their child. But until it becomes reality and young or older patients actually come in contact with the dolphins, parents and relatives have many questions. They would like to know what success in therapy can look like, whether the program is even the right thing for their child and, last but not least, how travel to and accommodation at the centers in Curaçao and Florida can be organized. Financing is another important issue in the planning of this intensive dolphin-assisted therapy program.
We at delfine therapieren menschen are always by your side. We provide advice and counsel, take on the complete organization and make sure that you will be in the best and most competent hands on location in the centers.
You can also contact our Parent Council. Our volunteer members have children with special needs too. They understand and have experienced your possible worries and concerns. They already went to the therapy centers that "delfine therapieren menschen" cooperate with and love to tell you about their experiences there. And of course, they will gladly share their experiences and advice with you.
Our experience
Since our foundation in 1996, delfine therapieren menschen e.V. has served as central point of contact to people with special needs and their families for the organization of an intensive dolphin-assisted therapy. As a not-for-profit organization that is unique in Germany, we accompany you in a very personal and individual manner through every phase of the process.
Our support starts with an extensive consultation to explain our therapy concept to you in great detail. With our decades of experience we can tell you which medical diagnoses can benefit from dolphin-assisted therapy.
Throughout the years, we have accompanied many families. We happily share their joyful moments as well as their small and great successes with you.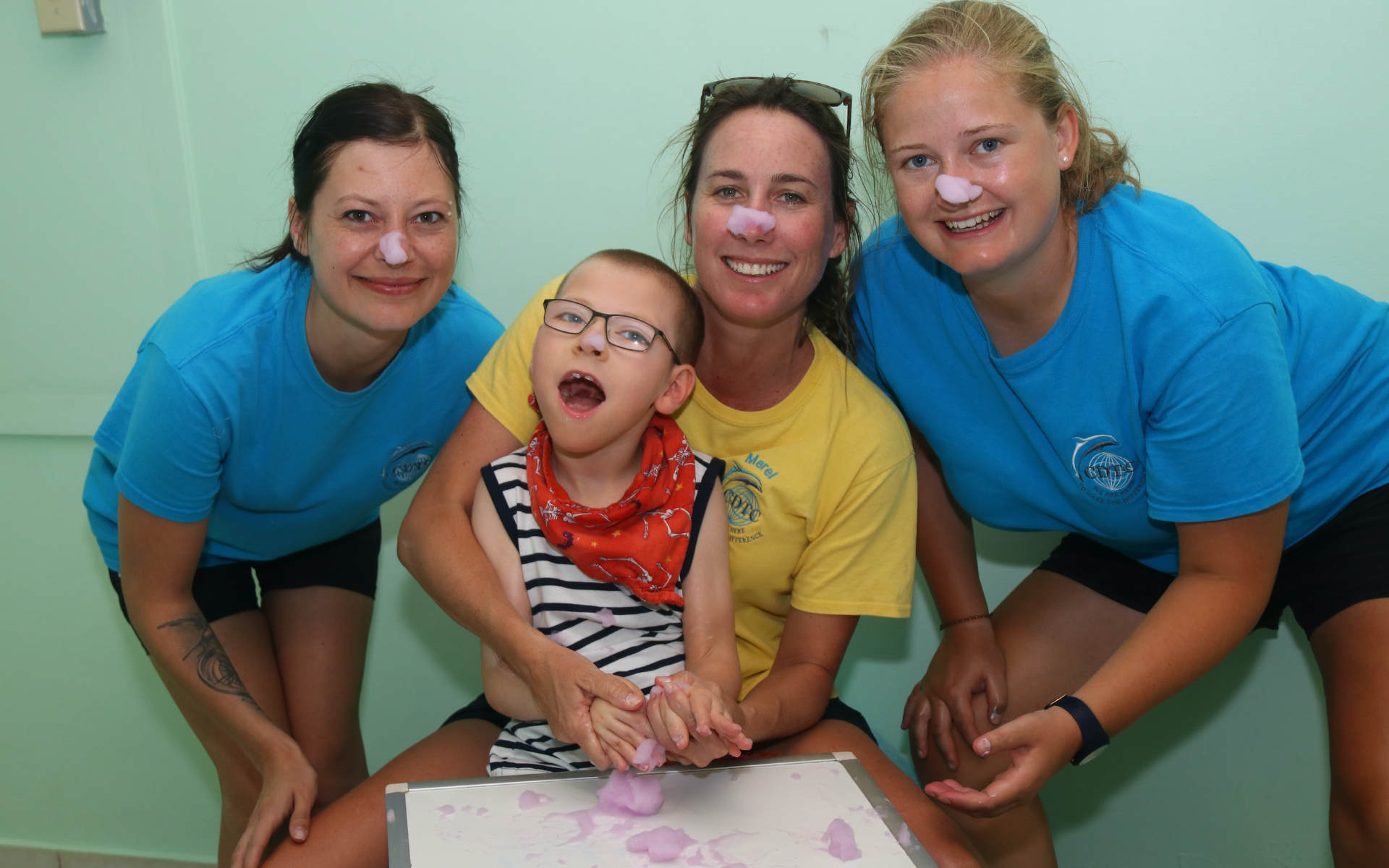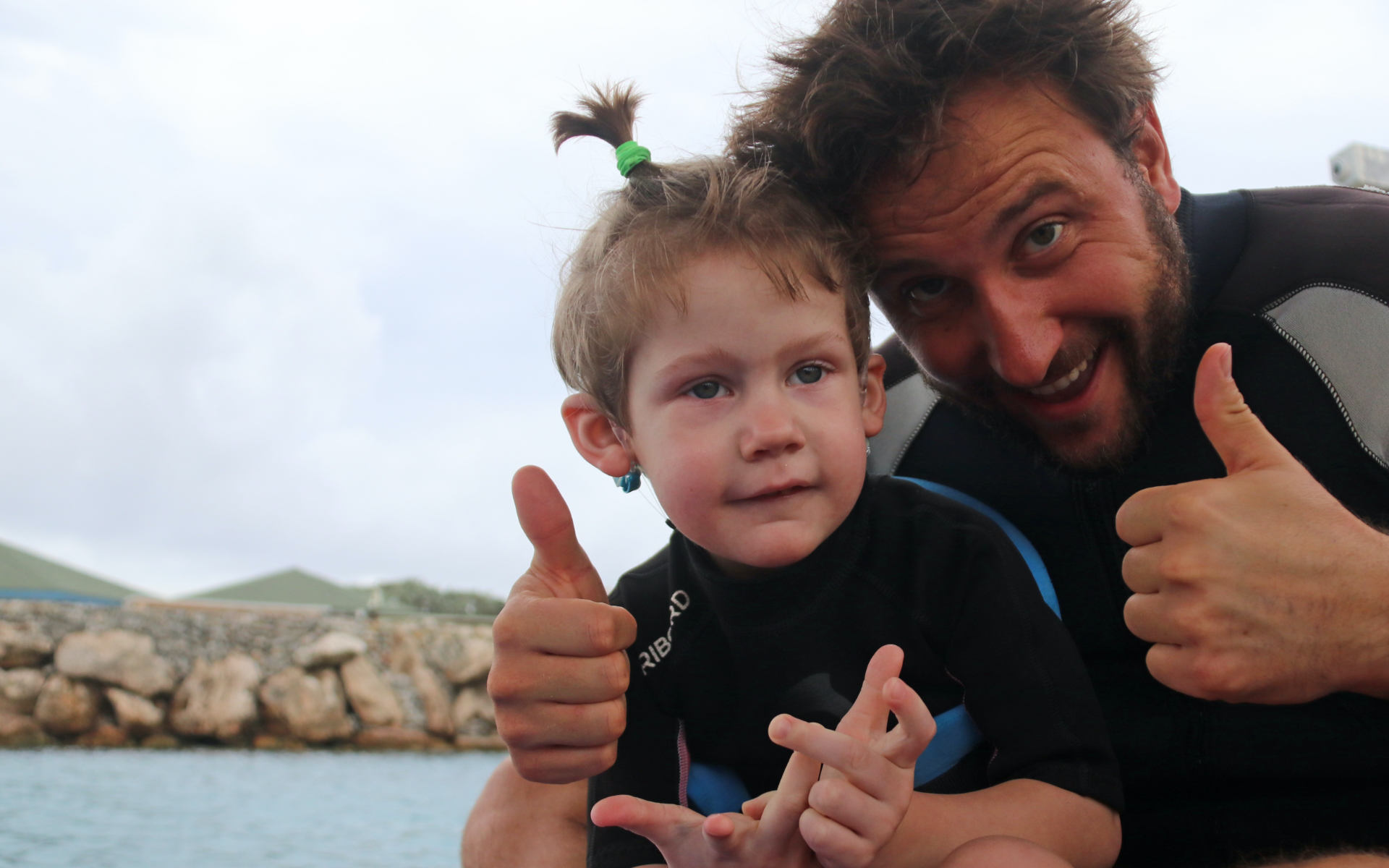 YOUR BENEFITS
delfine therapieren menschen have developed an interdisciplinary therapy concept involving the whole family. The interaction between dolphin and patient is central to the concept. The goal in therapy is to activate and improve already existing individual skills. This includes
Improving communication skills
Strengthening self-confidence
Improving gross and fine motor skills
Speech development
Cognitive development
Psychological and physical developments
Several research projects, among others at Munich's Ludwig-Maximilians-Universität, have proven the efficacy and sustainability of the dolphin-assisted therapy concept. The holistic approach is practiced with dedication and competence in the therapy centers collaborating with delfine therapieren menschen. You can be sure that your child or partner will receive the best possible support. Since 1996, we have accompanied and supported more than 4.500 intensive therapies.
We offer you in-depth advice about the therapy program and handle all organizational aspects.
What this means for you: individual support to meet your personal needs, in some instances you may receive special conditions through us, and flexibility. So, you can take your time to prepare for the therapy. Of course, we are always here for you during this time too, as your point of contact.
A mere 5% of the total cost goes toward all counselling and support by delfine therapieren menschen, from the first phone call until the end of the therapy. As a not-for-profit organization, we subsist exclusively on donations. Our goal is to offer optimum support to the families who contact us and to make their participation in therapy possible.