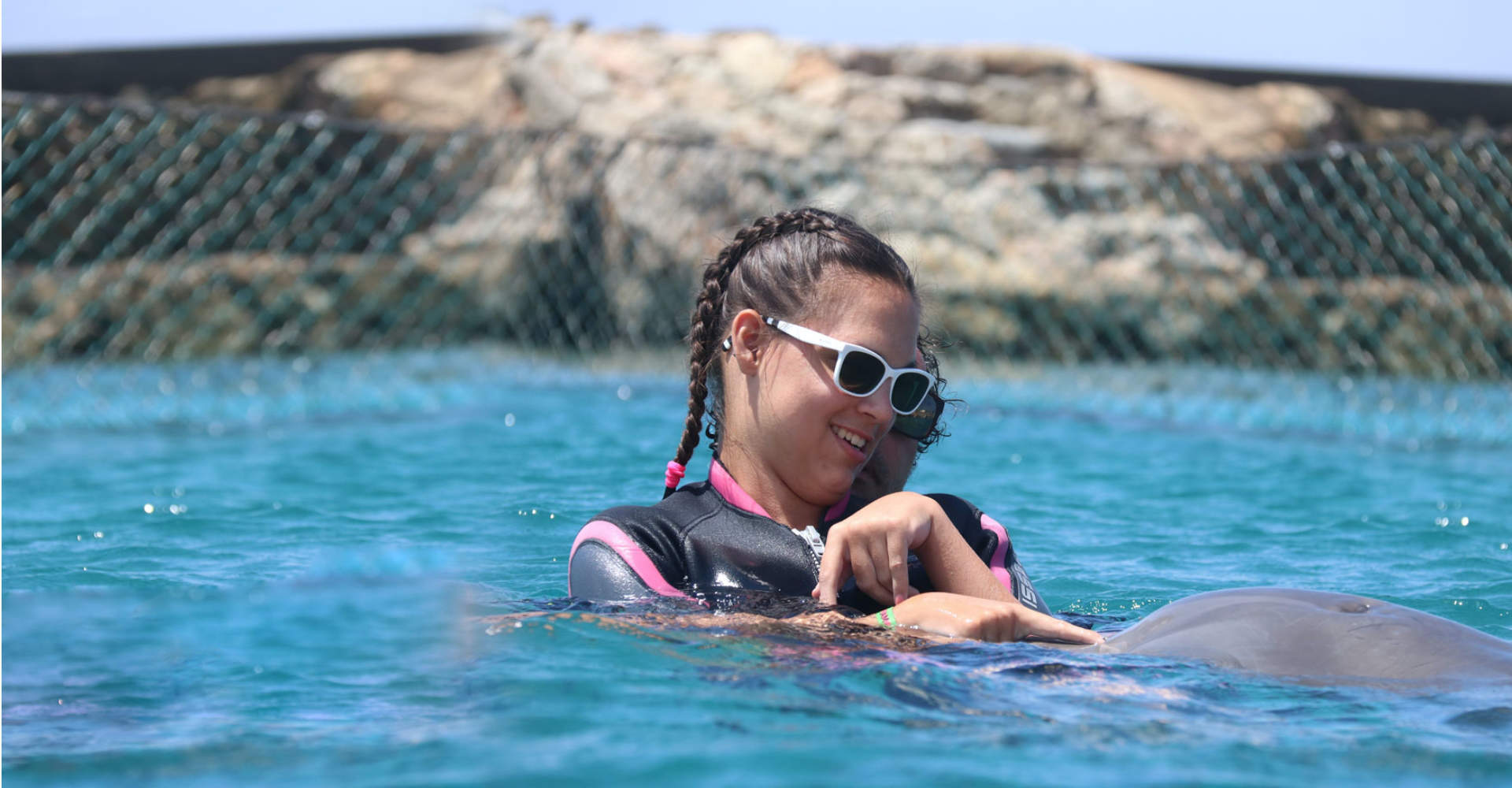 Dolphin-assisted Therapy:
The therapy concept
THERAPY ORIGINS
Dolphin-assisted therapy was developed in 1978 by American neuropsychologist and ethologist Dr. David E. Nathanson. In Florida, he enabled children suffering from Down's syndrome, hydrocephaly, speech or memory disorders to be in contact with dolphins. With their support, the young patients were able to learn four times faster than usual. Apparently, the presence of the marine mammals led to an increase in concentration and cognitive abilities and simultaneously promoted relaxation. Dr. Nathanson was able to prove that being in the water, accompanied by dolphins, resulted in strengthening the children's immune system and that it had a stabilizing effect on their personalities, while stimulating their seemingly lost abilities.
Since then, Dr. Nathanson, with his specialist team, has helped many children worldwide. From a few hundred patients in 1994, nowadays almost 10,000 children from 55 nations have benefitted from the intensive animal-assisted therapy with dolphins. The efficacy and sustainability of this therapy have been proven as early as 2003 in an independent European study.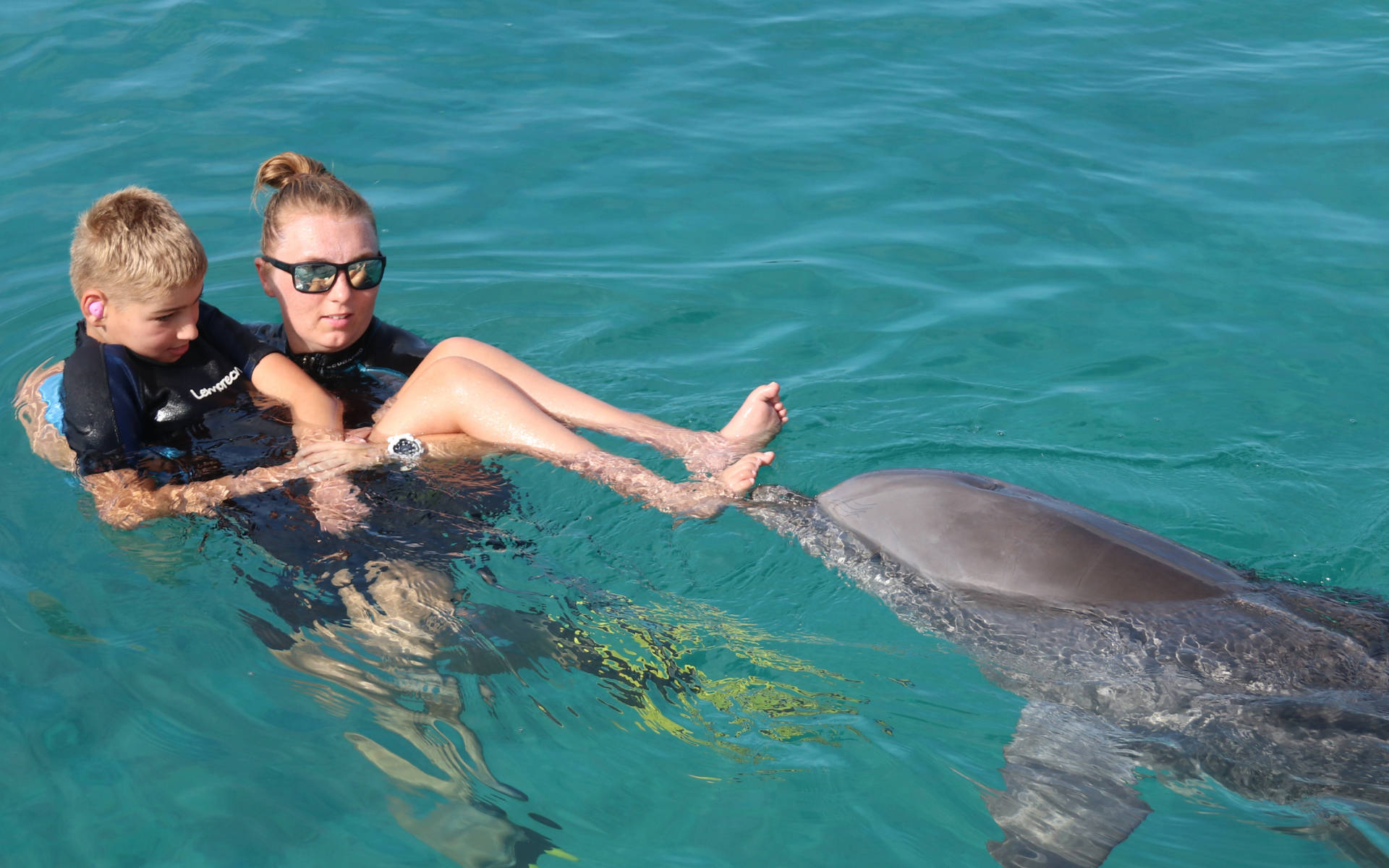 THE THERAPY CONCEPT
The therapy concept developed by "delfine therapieren menschen" follows a holistic approach to the patients, taking all their strengths and weaknesses into account. The focus is on existing skills that therapy will activate and improve. Parents and siblings take part and are involved in the concept. As another integral part, dolphin and patient get to interact freely with one another. Therapy takes an interdisciplinary approach. Depending on the clinical presentation of the patient, psychologists as well as physiotherapists and occupational therapists may be involved in the treatment next to the animal trainer and therapist.
To prepare for meeting the dolphins, children and adults will first work with their therapist and the animals on a floating dock. Later, the patient and the dolphin come into direct contact in the water. During this contact, the dolphin will recognize the special characteristics of the patients and approach them in their carefully playful way. Thus, children and adults quickly lose their fear of the marine mammals. Patients develop a new kind of self-confidence and become more receptive for stimuli from the outside world. To achieve the best possible success in treatment, two weeks should be allowed for this intensive animal-assisted therapy with the dolphins.
The actual details of the therapy program differ from center to center and also depend on the patient's clinical picture. Often a therapy session will consist of five parts.
01
In preparation: conventional therapy in special therapy rooms
02
Meeting the dolphins on a therapy dock
03
Interaction and specific exercises in the water
04
Practice of daily life skills outside the water
05
Session evaluation with patients, therapists and parents