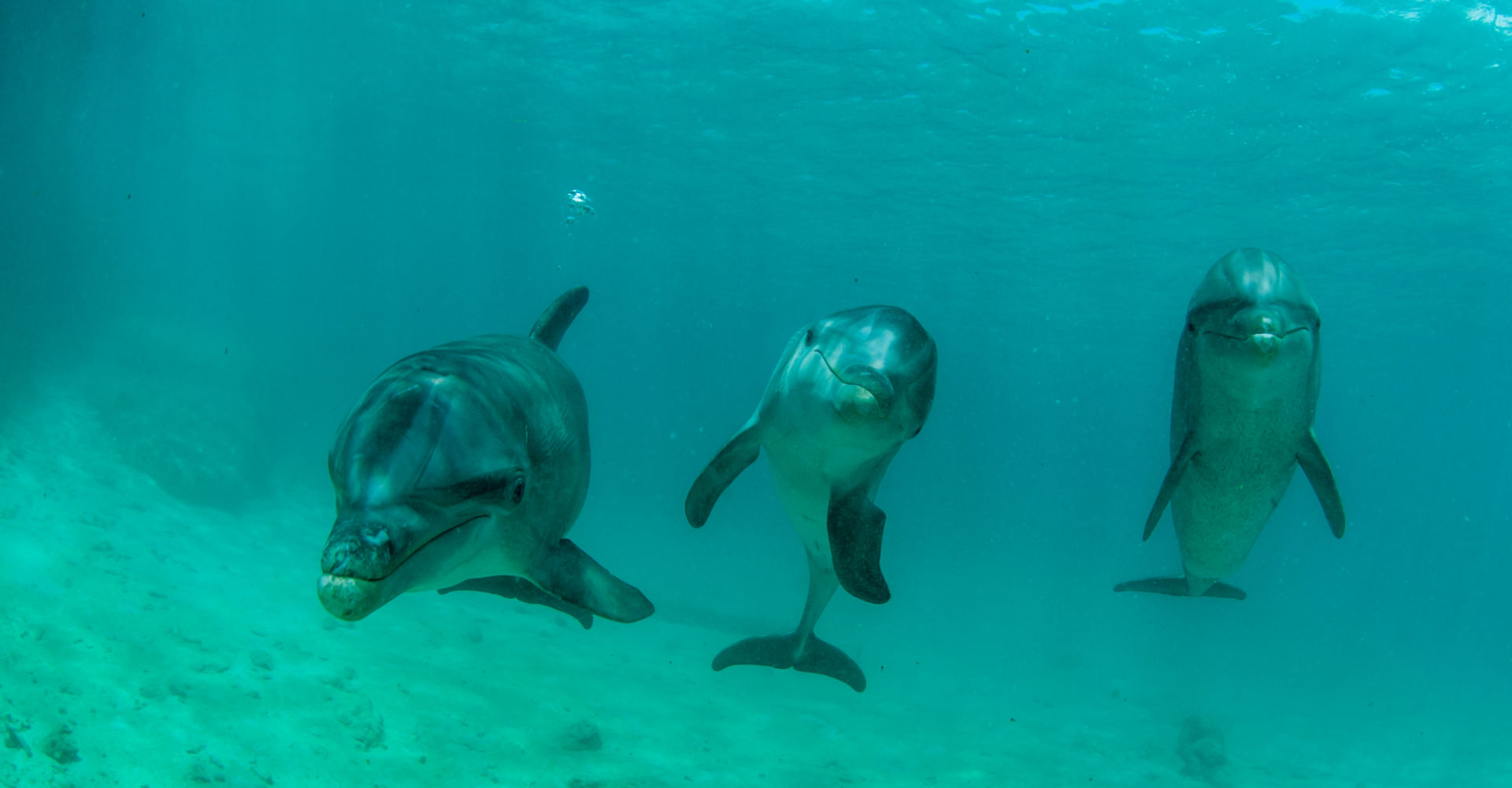 Dolphin-assisted Therapy:
Dolphins as
therapy partners
DOLPHINS – GENTLE AND INTELLIGENT
Dolphins are among the most intelligent animals and their behavior is distinctly social. Their curiosity, their passion for learning, their empathy and interest in people make them perfect partners. In dolphin-assisted therapy, therefore, the dolphins are seen as team members on equal terms.
As an indicator for intelligence, brain size is measured relative to body size and weight – and the Bottlenose dolphin is quite up there with us humans. The dolphins' brain is five times larger than the average brain of other animals their size. As a comparison: A chimpanzee's or gorilla's brain is only two times larger. Only we humans have a brain mass that is seven times bigger. However, the dolphin's brain has more folds and therefore a larger surface area.
Dolphins not only learn very fast and are able to understand complex concepts, their memory is exceptional as well.
Dolphin-assisted therapies work with Bottlenose dolphins. They are known for their gentle ways and readiness to socialize with people. Bottlenose dolphins grow up to anywhere between 1,70 m and 4 m of length and as adults will weigh between 150 and 300 kg. Individual animals can even weigh up to 500 kg. The fin on their back (dorsal fin) is about 20 cm long and the fluke (tail fin) reaches a length of about 60 cm. A characteristic that sets the Bottlenose dolphin apart from other species is their rather small snout or rostrum, only seven to eight cm long. Bottlenose dolphins live to about 25 years of age.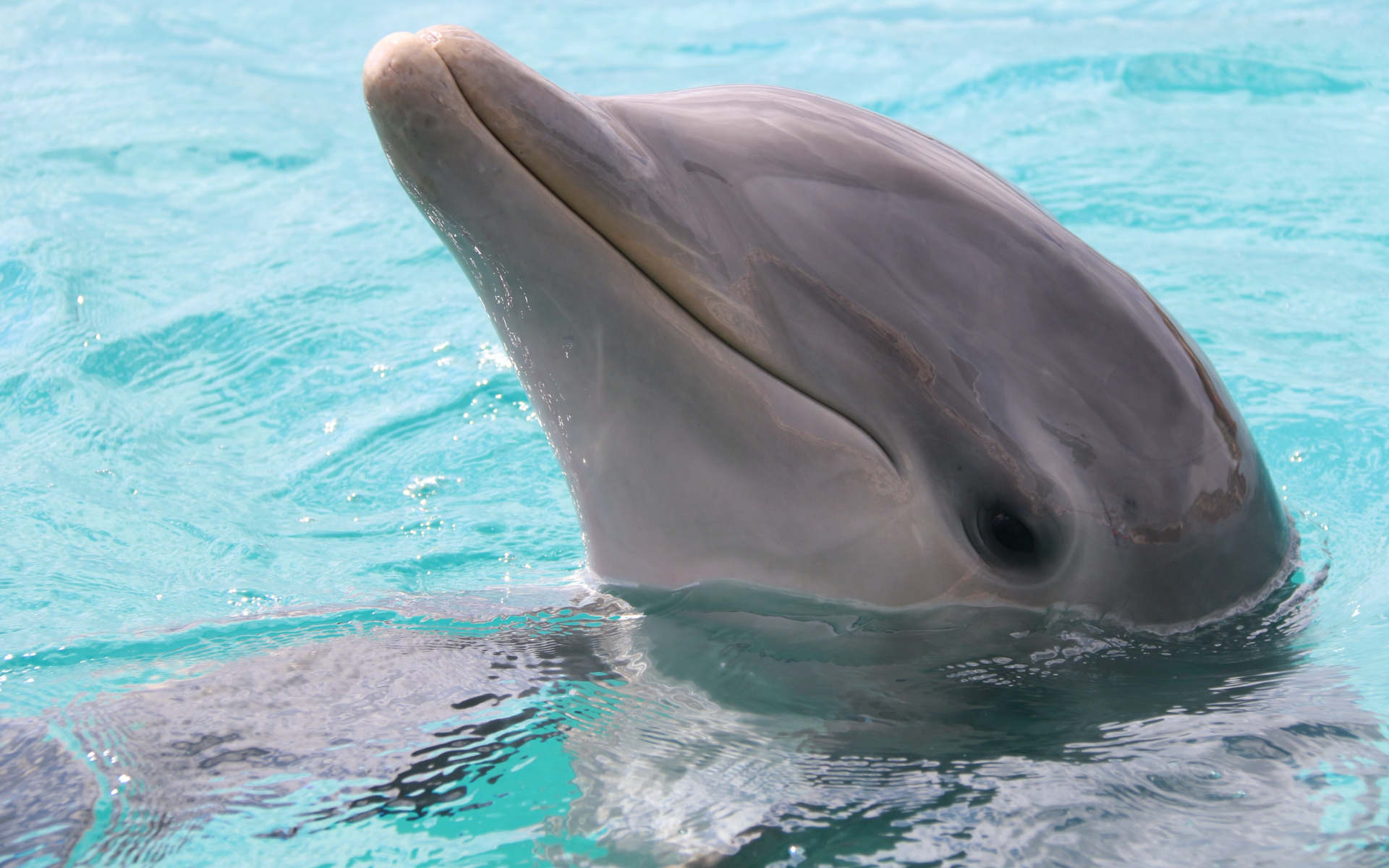 SUCCESSFUL THERAPY: ANIMAL WELFARE IS OUR PREREQUISITE
Dolphin therapies or so-called Dolphin Swims are offered in some dolphinariums. "delfine therapieren menschen" e.V. is opposed to these. Animal welfare is of the highest importance to us. Species-appropriate living conditions for the dolphins form the cornerstone of a successful intensive therapy program featuring dolphins. Therefore, therapy centers should always be on or by the ocean. The animals live in separate sea-water lagoons in their natural environment.
The aid organization "delfine therapieren menschen" e.V., founded in 1996 under the name of dolphin aid, has developed groundbreaking guidelines for therapy centers and imposes rigorous standards for the dolphins' living conditions.
We only work with therapy centers that meet our strict criteria. We monitor compliance with those quality standards and species-appropriate living conditions for the dolphins on a regular basis. In particular, "delfine therapieren menschen" works with the following centers.